Allied Health Care
We write a wide variety of professionals and medical and residential facilities providing services for the body and the mind. These individuals and entities need financial protection from their professional negligence in administering patient care that results in economic or bodily injury to the patient.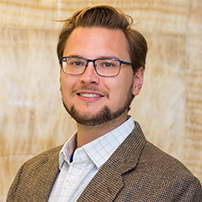 Email Chris Sondej →
Assistant Vice President,
Allied Health Care Product Leader
877-977-4474, ext. 7010
Learn More About Our Target Classes
Alcohol and Drug Rehab
Addiction has many forms that can be overcome with proper support, treatment, detox, rehab and recovery.
Fitness Center
Keep your fitness center's insurance policy in shape with the best insurance coverage from our company. Whether you need coverage for the entire center, trainers, dietitians or nutritionists, we've got competitive coverage you'll be able to count on.
Home Health Care
Home health care aids and services provide supportive care in the home. Care may be provided by licensed or unlicensed health care professionals.
Spa
Spas can offer many services including massages, facials, makeup application, manicures, pedicures, exfoliation, wraps, aromatherapy, hair services, therapies and injections with a medical director.
Coverages can include:
Professional liability
General liability
Abuse and molestation
Hired and non-owned auto
Property
Additional coverages available:
Blanket additional insured
Cyber
Crime
Directors and officers/Employment practices
Umbrella
Eligible Classes of Business
Include but are not limited to:
Acupressurist
Addiction counselor
Adult daycare
Aesthetician
Anger counselor
Animal chaplain
ABA therapy
Aromatherapist
Art therapist
Audiologist
Athletic trainer
Audiologist
Anxiety counselor
Barber
Basketball instructor
Behavioral therapist
Beautician
Chaplain
Clinic
Companion care
Corrective therapist
Cosmetologist
Counselor
CPR training
Crossfit instructor
Cruise chaplain
Dance instructor
Dance therapist
Day spa
Dental assistant
Dental hygienist
Dietitian
Drama therapist
EEG technician

EMT training service
Environmental chaplain
First aid trainer
Golf instructor
Grief counselor
Guidance counselor
Health educator
Home health aide
Home healthcare
Horticultural therapist
Hospice chaplain
Hospital chaplain
Imaging instructor/trainer
Lab
Lactation consultant
Learning disability aide
Lice removal specialist
Life coach
Marriage/divorce counselor
Massage therapist
Medical office assistant
Mental health
Mental health counselor
Music chaplain
Music therapist
Nail technician
Neurofeedback practitioner
Non-emergency medical transit
Nurse
Nutritionist
Occupational social worker
Occupational therapist
Occupational therapist aide
Optician optometric assistant

Parenting counselor
Pastoral counselor
Patient intake technician
Pedorthist
Personal trainer
Pet therapy
Pharmacy
Physical therapy aide
Physical therapy
Psychologist
QiGong instructor
Reiki practitioner
Recreational therapist
Radiology
Salt cave
School psychologist
Self esteem counselor
Sleep counselor
Soccer instructor
Social worker
Sonagrapher
Spa
Speech therapy
Sports psychologist
Stress counselor
Substance abuse counselor
Tennis instructor
Therapy
Therapist
Triathalon coach
Urgent care
X-ray technician
Wellness counselor
Yoga instructor
If what you're looking for is not listed above, please give us a call at 877-977-4474.