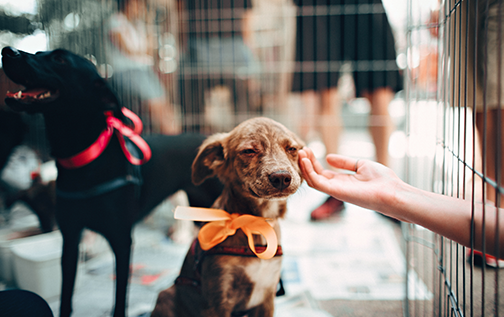 Animal Shelter
Animal shelters are dedicated to pet adoption and may utilize the services of foster homes run by volunteers that take an animal in and care for it while trying to find a suitable home. They exist for most types of pets, but are most common for dogs and cats. We can provide insurance coverage for SPCAs, humane societies, and animal rescue groups.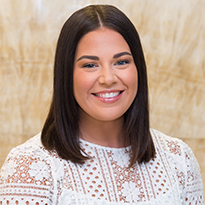 Email Alyssa Zacckey →
Assistant Vice President,
Human and Social Service Product Leader,
New Business Team Leader
877-977-4474, ext. 7023
Insurance policy highlights can include:
Separate limits applied for general liability, social services professional liability and abuse and molestation liability

Hired and non-owned automobile liability available in most states
No liability deductible and employee and volunteer coverage included
Defense costs for state disciplinary proceedings available up to $100,000
Bodily injury definition expanded to include mental anguish and emotional distress
Value Plus endorsement: 14 valuable coverage enhancements, including $25,000 limits for valuable papers, accounts receivable, electronic data and personal effects; $15,000 for property off premises; and more

Equipment breakdown available for electrical, mechanical and pressure equipment (includes free boiler inspection if required)
Electronic data and computer interruption coverage available
Risk management services
Coverages can include:
General liability
Property
Directors and officers
Employment practices
Hired and non-owned auto
Additional coverages available:
Abuse and molestation
Equipment breakdown
Professional liability
General Liability
A parent and a child are selecting a new family pet at a nonprofit animal shelter. While petting the animal, the dog lunges for the child and bites her on the hand. The child receives 10 stitches. The parents of the child file a lawsuit for pain and suffering as well as emotional trauma.
Abuse and Molestation
A man who is volunteering for a nonprofit animal shelter sexually molested a customer. The customer's family sues the organization's abuse and molestation coverage for bodily injury and mental duress.
Employment Practices
A volunteer at a nonprofit animal shelter receives numerous sexual advances from a staff member. The volunteer sues the clinic's employment practices policy for sexual harassment.
Directors and Officers
A donor made a large contribution to a local nonprofit animal shelter, requesting that the money be used to enhance the building's facilities. The board instead votes to use the money to buy a new car for the director. The donor files suit alleging misappropriation of funds.
Property
A fire breaks out in the common kitchen area of a nonprofit animal shelter, which results in extensive smoke and heat damage to both the building and its contents and forces the nonprofit animal shelter administration to seek an alternative facility for a period of one month. The organization suffers a loss of $75,000 in property damage and extra expenses.
Hired and Non-owned Auto
Holly is working for a nonprofit animal shelter organization. While Holly is driving a client for a visit to the veterinarian's office, she fails to yield at a stop sign and strikes another vehicle. The client sustains a severe bodily injury and sues Holly's personal auto policy. It turns out that the claims amount will ultimately exceed Holly's personal auto limits, and a secondary claim is made against the hired and non-owned policy of the nonprofit organization.