Human and Social Service
Social Service Organizations and Human Service Organizations help others and often have complex insurance needs due to their various philanthropic missions. We specialize in offering both nonprofit and for-profit organizations coverage that satisfies their insurance needs.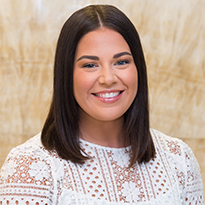 Email Alyssa Zacckey →
Assistant Vice President,
Human and Social Service Product Leader,
New Business Team Leader
877-977-4474, ext. 7023
Learn More About Our Target Classes
Counseling
Counseling has many forms whether it be in-patient, outpatient, a business or a single counselor.
Developmentally Disabled
Services for the developmentally disabled can range from small to large organizations and can be either nonprofit or for profit.
Group Home
Group homes can house many individuals, from those recovering from substance abuse to those living with mental health and developmental disabilities.
Substance Abuse
Substance abuse has many forms that can be overcome with proper support, treatment, detox, rehab and recovery.
Coverages can include:
Professional liability
General liability
Abuse and molestation
Hired and non-owned auto
Property
Additional coverages available:
Blanket additional insured
Cyber
Crime
Directors and officers/Employment practices
Umbrella
Eligible Classes of Business
Include but are not limited to:
Abuse shelter
Addiction center
Adoption agency
Advocacy and education
Animal shelter
Behavioral therapist
Big Brother Big Sister
Booster club
Boys and girls club
Caregiver
Childcare
Community center
Community organization
Companion care
Counseling and referral
Daycare
Day treatment program
Detox center
Developmentally disabled
Domestic violence shelter
Eating disorder rehab
Emotional disorder rehab
Environmental group
Food bank
Foster care
Goodwill
Group home
Halfway house
Head Start Program
Homeless shelter
Home healthcare
Hospice
Human service
Humane society
Independent living
Intermediate care
Meals on Wheels
Mental health
Outpatient service
Outreach program
Rehab facility
Residential shelter
Senior activity center
Sober living home
Social service
Soup kitchen
SPCA
Substance abuse rehab
Therapy
Thrift store
Transitional home
United Way
Vocational program
Volunteer center
Women's shelter
YMCA
Youth center
Youth service
YWCA
If what you're looking for is not listed above, please give us a call at 877-977-4474.