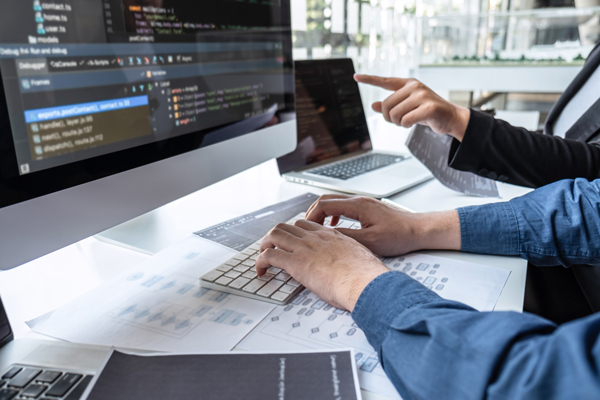 Application Service Provider
These companies or individuals deliver applications and software, along with associated services, to their customers across multiple networks. Application Service Providers are often referred to as ASP and can be used interchangeably with Software as a Service, which is often referred to as SaaS.
Insurance policy highlights can include:
Copyright and trademark infringement

Broad definition of technology services, using "included, but not limited to" wording

Blanket additional insured and waiver of subrogation

Network security and privacy liability

Professional liability limits up to $5 million limits
Hired and non-owned auto liability coverage available

Top rated, financially strong, A++ rated insurers writing on both admitted and non-admitted paper

Privacy breach expense and regulatory defense can be included

The ability to include full prior acts on professional liability
Coverages can include:
Errors and omissions (professional liability)

Cyber

General liability

Media liability

Business personal property

Hired and non-owned auto
Additional coverages available:
Blanket additional insured

Umbrella

Business income

Equipment breakdown
Errors and Omissions (Professional Liability)
An application service provider was hired to provide an in-demand application for a yoga studio. After six months, the application service provider failed to deliver the application as promised in their contract and the yoga studio had to hire another application service provider to provide the application. The yoga studio sued the application service provider and claimed damages of $1 million which included the increased cost to obtain the application service and lost profits because of the delay in the delivery.
Intellectual Property
Jon Doe had been a software designer for a large IT company, ITC Biz, for many years. His role at ITC Biz included designing and developing software. ITC Biz saw a decrease in contracts and orders and had to layoff most of their employees including Jon Doe. Once Jon was let go, he created his own company offering software as a service. Upon delivery of these softwares to his new clients, ITC Biz felt that Jon's services were their copyrighted software. ITC Biz sued Jon Doe for copyright infringement.
Bodily Injury Arising Out of a Professional Service
An application service provider was at a client's location figuring out their networking in order to offer their application. The application service provider left the room while hooking up an Ethernet cable to their client's router. While the application service provider was out of the room, an employee of the client tripped over the loose Ethernet cable and sustained injuries to their back and neck. The employee of the client sued the application service provider for negligence and sought damages for the bodily injuries sustained.
Hired and Non-owned Auto
Jessica was a staff member who worked for a small application service provider company. While Jessica was running errands on behalf of the company, she ran a stop sign and struck another vehicle. The other driver sustained a severe bodily injury and sued Jessica's personal auto policy. It turns out that the claim amount ultimately exceeded Jessica's personal auto limits, and a secondary claim was made against the hired and non-owned policy of the application service provider.