Nonprofit
We write specialty package and monoline insurance coverage for small to large nonprofit organizations. Nonprofits serve the needs of the community, leaving themselves vulnerable to claims. Nonprofit organizations do not need to have their 501(c) status to be written through Gateway Specialty.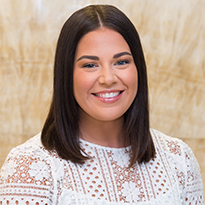 Email Alyssa Zacckey →
Assistant Vice President,
Human and Social Service Product Leader,
New Business Team Leader
877-977-4474, ext. 7023
Learn More About Our Target Classes
Animal Shelter
Animal shelters are dedicated to pet adoption and may utilize the services of foster homes run by volunteers that take an animal in and care for it while trying to find a suitable home. They exist for most types of pets, but are most common for dogs and cats. We can provide insurance coverage for SPCA's, Humane Societies, and Animal Rescue Groups.
Charity
Charitable organizations and foundations are philanthropic groups aimed at bringing awareness to a specific cause or focus. These organizations typically host multiple events throughout the year in order to raise the funds necessary to help meet their goals. Maintaining proper insurance is imperative to protecting the mission of each organization.
Club Organization
Club organizations are primarily private membership organizations, ranging from booster clubs to social and fraternal organizations. These nonprofits are created to serve their members with primary funds coming from membership dues, donations and fundraising events. We can offer an all-in-one policy to meet the organization's needs.
Community Association
A community association is an organization of people and groups working for the common good of a living community. Homeowner, townhome and residential condominium associations face a wide variety of exposures. They can range from slip-and-fall concerns to challenges with decisions that a board makes in managing the association.
Directors and Officers
Directors and officers (D&O) coverage is designed to protect the decisions made by an organization's management. The policy can also cover defense costs and mitigate the risk of individual directors' personal assets being exposed during a lawsuit. D&O claims have an average cost per claim of over $100,000.
House of Worship
Houses of worship can vary from an Apostolic church to a Zen temple. With a variety of tailored coverages that can be purchased together or separately, our coverage offers all faiths and denominations the peace of mind they deserve. All religious organizations are a sacred place for members and guests, and maintaining proper insurance is imperative to protecting the mission of each place of worship.
Coverages can include:
Professional liability
General liability
Abuse and molestation
Hired and non-owned auto
Property
Additional coverages available:
Blanket additional insured
Cyber
Crime
Directors and officers/Employment practices
Umbrella
Eligible Classes of Business
Include but are not limited to:
Abuse shelter
Adoption agency
Advocacy & education
After school program
Animal shelter
Art gallery
Art program
Ballet
Baseball
Basketball
Big Brother Big Sister
Booster club
Boys and girls club
Chamber of commerce
Charity
Church
Childcare
Choir
Civic center
Clubs
Community association
Community center
Community organization
Community theatre
Condo association
Counseling and referral
Cultural club
Dance group
Daycare
Detox center

Developmentally disabled
Directors and officers
Eating disorder rehab
Emotional disorder
Rehab
Environmental group
Food bank
Flag football
Foundation
Foster care
Fraternal club
Fundraising organization
Golf
Goodwill
Group home
Halfway house
Homeless shelter
Homeowner association
Home healthcare
Hospice
Human service
Humane society
Lacrosse
Library
Meals on Wheels
Membership organization
Mosque
Music group
Orchestra
Outpatient service
Outreach program
Parent teacher organization
Performing art
Professional association
Rehab facility
Residential shelter
Senior activity center
Sober living home
Soccer
Social service
Soup kitchen
SPCA
Sport
Substance abuse rehab
Tee ball
Temple
Tennis
Theater group
Thrift store
Townhome association
Transitional home
United way
Vocational program
Volleyball
Volunteer center
Women's shelter
YMCA
YWCA
If what you're looking for is not listed above, please give us a call at 877-977-4474.