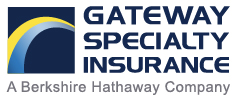 Gateway Specialty COVID-19 (CORONAVIRUS) UPDATE
Payment Plans, Grace Periods, Non-payment Cancellation Relief, and U.S. Postal Service Delays:
As you may know, the U.S. Postal Service (USPS) is experiencing service delays due in part to the ongoing COVID-19 pandemic and a substantial increase in package shipments. As we receive inquiries about delayed invoices and delayed check clearing, we are working with our accounting team regarding outstanding invoices and payment statuses. In addition, we are working with our carriers to assist policyholders in any cancellation situation where it is warranted due to mail delays beyond the policyholder's control. We are encouraging the use of electronic payment options to avoid future mail delays.
As always, please feel free to contact us (877) 977-4474 to assist you further if the need arises.
Thank you for your business and continued support!
Gateway Specialty Insurance